expertise in Magento Marketplace Development
MagentoNinja has expertise in Magento
Marketplace Development
MagentoNinja has expertise in Magento Marketplace Development and one of the leading service
companies in the industry. Our services are designed to propel your Magento store
into a brand. We work on your priority and offer a valuable website as a result.
Dashboard
Enhance Dashboard which offers multiple data display at one point.
Registration & Verification page for Vendor
A seller can easily register on the registration page with verifying some documents.
Listing page for single & multiple Vendor
Listing of vendors is available on the basis of product category. Also, the same product will be listed under multiple vendors when users search for a product.
Shipping
Individual shipping charges can be maintained as per product.
Product Approval & Suppor
You can approve your product manually or automatically. Supports all types of products which are created by vendors that are supported by Magento.
Enabling/ disabling of product
Vendors can easily disable and enable for the products as per their stocks.
Real Time Product Statistics
Till the Vendor is active on store the statistics will be seen and as soon as the vendor DE-activated then products will automatically deleted.
Import and Export of Bulk Product
Bulk product can be imported and exported easily via CSV files.
Easy Checkout with multiple products
Customers can easily buy multiple products from vendors and get checkout at once.
Vacation Mode
When any seller/vendor is not available for service they can select "Seller Vacation Mode" to notify customers.
Approval for Notifications
Admin is equipped with controlling notifications concerning the order of vendor or product at any given point in time, by enabling or having the choice of disabling them.
Template for email
Email Templates will help in receiving product sold notification email which includes product details.
Order and Invoice Management
Order and Invoice management is for vendor's transactions, avatars, commission, etc.
Commission Management & Commission
For different vendors, different commission rates can be set and because of multiple vendors, commission can be decided as per Vendor.
Payment Report & Transactions supported Offline
Individual vendor reports are available with credit and debit transactions. Admin can track records of offline transaction for each vendors.
Communication & Reviews Management
With the help of communication features between Vendor-Customer, vendors can easily reach out to the customer. And Customer has the reliability to go and give feedback related to the products and reviews to the vendor that is being created automatically.
Compatibility & other Additional Features
Marketplace developed by us is compatible with Magento and also provides updates related to valuable features.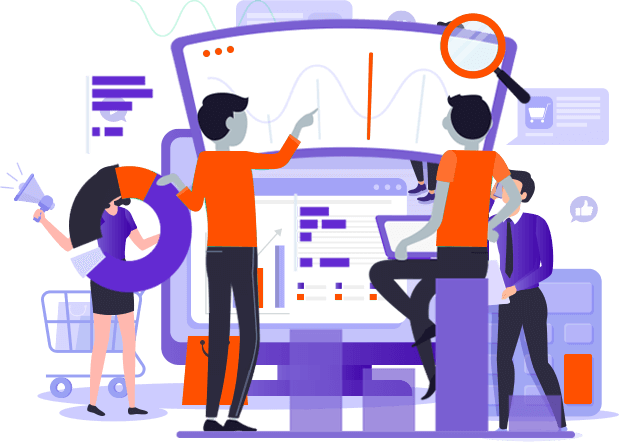 Why to choose MagentoNinja for Magento Marketplace Development?
At MagentoNinja, we offer Magento certified Developers.
Offering a skilled marketplace that is reliable as per your requirements of project goals.
Successfully developed various projects in Magento Marketplace Development.
Our Services
Other Magento Services